CREYSTO Sales CRM
✅ Easily connect with the LMS(loan management system) to retreive the data
✅ Integrated with telephony for making calls easier.
✅ Get a system which can talk to their payment database whenever there is a payment made by the customer.
✅ Liaise with the field teams with ease
✅ Best suited for NBFCs and other landing platforms.
Features of CREYSTO Sales CRM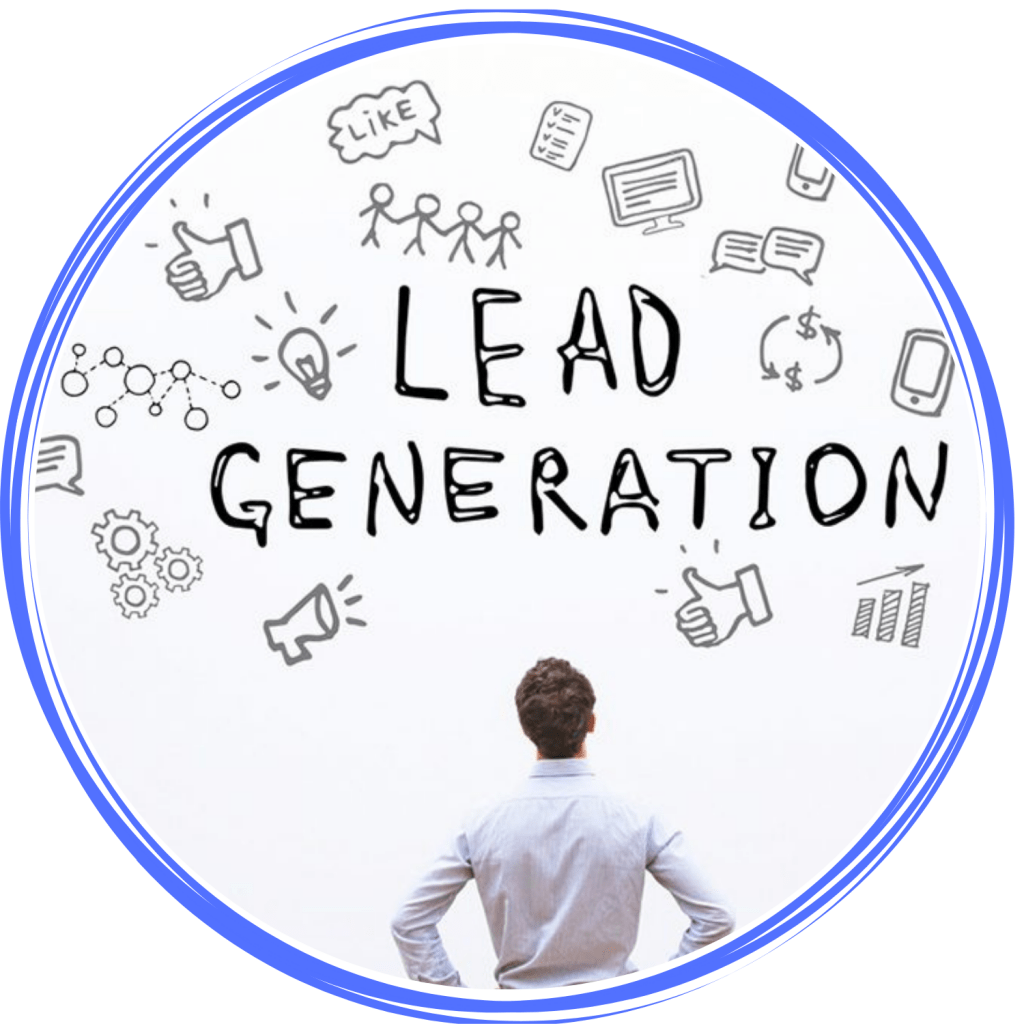 Lead Generation
Easy connect to prospect database/website or any other lead source
Create & Segregate teams, create call series, call campaigns, Conference, transfer, record the conversation or escalate by just a click of a button for better conversions
Dashboards to track live performance of the calls being made by individuals & various teams
Reports to tabulate, review and strategize
Lead Management And Closure
Track your prospects through effective reminders & call back option
Create workflows, escalation management process and automate them for movement of leads through various teams or departments for effective prospect management till closure
Create cross-sell opportunities
Track all the revenue & performance based on products sold, individual sales manager performance, etc.
Communication Suite
Track all the revenue & performance based on products sold, individual sales manager performance, etc.
Send customized updates through templated responses
Empower your field teams by giving them access to data through their mobile
You can track their visits, get updates and generate reports to decide the next course of action
Role Based Access
You can create multiple departments & multiple teams within each department & multiple levels within each team
Creysto gives you the luxury to add teams external to your organization like your partners or vendors and control their access through a smart configuration
Smart tracker enables you to track the total productive hours of each team like login/logout time and have automated actions based on late logins or early logouts
Security
Creysto has dual-factor authentication, wherein the user has to log in using their official email ID and the registered mobile number by entering system generated OTP
Data encryption is done for sensitive data like customer phone, email, etc…
SSL certificate to ensure no breach in the data traffic over the internet
Creysto Sales CRM provides a process engine that automates your sales workflows and helps you manage customer interactions effectively.
Selling is simple. The sales process is complex. If at all there existed a lens through which we could see our future customers, the set of people who need our service, or the folks whose misery ends by just embracing our product; we would all be in a better place. To identify a customer, we need to reach out to many, explain our product and our price, and then get them to buy our product. The process becomes complex when we reach out to a large number of prospects through various channels, getting them to engage with us at a time convenient to them and then making a pitch along with the critical pricing discussion. All of this has many components – how many customers were reached out through each channel, was that the optimum effort? Could we have done more? How successful was each channel? Did I follow up on all my contacts promptly? and many such questions hound us when it comes to Sales. Well, all of this and more can be done through Creysto. A simple tool to manage your most complex Sales operations.
Make the most of your leads with Creysto's customizable Sales CRM!
Manage Sales Process & Workflows:
Sales processes and complex workflows can be a pain to keep track of, especially if you're managing multiple salespeople. That's where Creysto comes in. Creysto is a CRM designed specifically to help sales teams manage their processes and workflows. With Creysto sales CRM, you can easily link up and boost all of your sales processes and workflows to see everything at a glance. And because Creysto is cloud-based, you can access it from anywhere, so you can manage your sales team even when you're on the go.
Categorise and Rank leads:
On Creysto CRM, you can categorise and rank leads using a variety of criteria to build sales efficiency. Some of the criteria include the lead's industry, company size, location, budget, and timeline. Additionally, Creysto Sales CRM takes into account the lead's interactions with your brand (such as website visits, webinar registrations, and content downloads) to further qualify and rank them. By adding all of these factors into account, users can generate a comprehensive list of leads that are most likely to convert into customers.
Track & analyse vital sales metrics:
Creysto Sales CRM is a great tool for tracking and analyzing vital sales metrics. It provides users with valuable insights into their sales performance, helping them to identify areas of improvement and optimize their strategies. Additionally, Creysto CRM offers powerful reporting features that allow users to track their progress over time and see how they are performing against their goals.
Streamline sales with multiple teams
The Cryesto platform is a great way to organize your sales teams. You can create multiple, mutually exclusive teams and give them different access levels so that only the data they need will be visible in their view of the system – it's like letting each team have its own slice!
Engage across multiple channels
Creysto CRM helps you to enhance your communication suite via different methods. It links to email, SMS, and phone so that you can communicate with your customers in the most convenient way possible. You can also use Creysto to keep track of customer interactions and histories so that you always have a complete understanding of each customer's needs and preferences. This makes it easy for you to provide them with the best possible service.
Receive Real-time Alerts
We know the job of a sales representative is quite hectic. You can't manage multiple things at once. That is why Creysto's real-time alerts will help you keep track of your sales process more easily than ever before. With a simple click, send an email or mobile phone notification and desktop alert so that nothing falls through the cracks!
Our Clients

Benefits of Using Creysto Sales CRM
If you have been reading this section from the beginning then you realize that the benefits have been automatically answered. However, for the sake of simplicity, let me jot down some of the points; more like a summary.
Design your campaign: Decide the kind of folks your team and you need to reach out for better conversions by creating a campaign with specific attributes. Whether it is based on demographics or salary range or previous products that they have bought. Create campaigns, assign and track the performance.
Reach out to more people: with the help of the dialer function, reach out to more people; interact better, and set reminders in case you need to call them back.
Never drop a call back: set up callbacks in such a way that in case you were held up at the designated time then either your team member or your supervisor will get the reminder
Analysis: Dashboards, reports help you understand the direction that you need to take at all times.
Continuous Improvement
One of the things in the evolution story from the time we went LIVE with our first customer a couple of years ago was the endeavour for constant upgrade, never be happy with what has been delivered (even though it checks all the requirements of the customer); always work towards a better UI and UX. Once you start the engagement, you will never ever truly get rid of us. We will always be around. You can reach us whenever you need something or have a suggestion to make things better. We are all ears. We will also monitor your team to see what they do and how we can make their life better.
Keep your leads organized and prioritize your time with Creysto's powerful lead management platform!

Book a Demo

Sales CRM FAQs
What is a sales CRM?
Sales CRM software is seen as a saviour to many salespeople and businesses. It is seen as a way to keep track of customer interactions, enable outreach programmes and generally make the sales process more efficient. But unlike other business software, it can be hard to define exactly how a sales CRM system works. In this post, we'll explore how a typical sales CRM system might work – from the perspective of both the user and the administrator.
When you first sign up for a sales CRM system, you'll need to input some basic information about your business. This might include your company name, address, contact details and logo. You'll also need to create user accounts for each member of your team.
Why your business needs a sales CRM/ why is CRM important for sales and getting more leads
What are the uses of sales CRM?
Sales CRM can be used in a number of ways, including:
Tracking customer interactions and sales history
Generating reports on sales activity and performance
Managing customer leads and opportunities
Automating sales processes and workflows
Collaborating with team members on sales tasks
Creysto sales CRM is a powerful tool that can help businesses track customer interactions, manage leads and opportunities, automate sales processes, and collaborate with team members on sales tasks. By using our Sales CRM system, businesses can boost their sales performance and Nurture leads with ease
How to choose the right sales CRM for your business
There are a lot of different sales CRMs on the market, so how do you know which one is right for your business? Here are some factors considering using the right sales CRM:
The needs of your business. Not all CRMs are created equal – some are better suited for small businesses while others are more ideal for larger enterprises. Make sure to choose a CRM that can accommodate the needs of your business, such as tracking leads, managing customer data, and creating reports.
2. Your budget. CRMs can be expensive, so make sure to pick one that fits within your budget constraints. However, with Creysto you don't have to sacrifice features or functionality just to save a few bucks. Because it is less expensive than its other friends in the market.
How to shorten your sales cycle with sales CRM?
Sales CRM software can help shorten your sales cycle in a few ways. First, it can help you track your leads more effectively and follow up with them at the right time. Secondly, it can automate many of the tasks involved in the sales process, such as sending out quotes or invoices, which will free up your time to focus on closing deals. Finally, having all of your customer data accessible in one place will make it easier to spot trends and identify potential opportunities.
Creysto Sales CRM software is essential for any business looking to shorten its sales cycle. By automating everyday tasks and tracking leads more effectively, you can spend less time on administrative work and more time actually selling!
Why Creysto is the best sales CRM software for your business
There are a lot of CRM tools out there, but Creysto is one of the best. Here are some reasons why you should choose Creysto as your sales CRM tool:
Creysto is easy to use. It's simple to set up and you can start using it right away.
Creysto is versatile and customisable. It can be used for sales, marketing, and customer service tasks.
Creysto has powerful features that will help you improve your sales process. These features include lead tracking, contact management, task management, reporting, and more.
Creysto is affordable.