Discover Our Organizational Success Management Tool to achieve

Welcome to Creysto! We are a dynamic team of passionate professionals dedicated to providing innovative solutions in the ever-evolving world of technology. At Creysto, we believe that every business deserves cutting-edge tools and strategies to thrive in the digital landscape.
Creysto is a one-stop shop CRM tool to manage your customer journey. CREYSTO provides you with unlimited opportunities to grow your business through a simple, easy-to-use platform for you and your customers. The soul of Creysto's solution is its multifaceted Omni Channel communication suite. Creysto is highly customizable and easy to integrate with any of your applications. Creysto predictive intelligence tool to help your sales team pursues the best sales opportunities. Creysto ensures Zero Lead leakage with 2x Sales and 4x Efficiency with features such as Sales Automation, Digi Collections, Granular Reports, Reformed Legal Recourse, Decision tree, and many more.
Join us on this exciting journey as we navigate the realms of technology together, turning possibilities into realities. Together, let's unlock your business's full potential with Creysto.
Welcome to Creysto – Where Technology Meets Success!
SALES CRM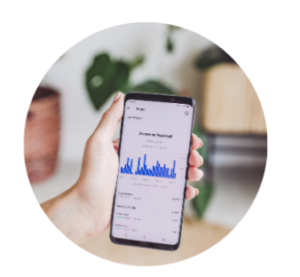 COLLECTIONS CRM
CUSTOMER SERVICE CRM
With CREYSTO unwind an endless number of possibilities to grow your business through 
Customise As Per Your Requirement
CREYSTO CRM is beneficial to your business as it manages and collects:
Sales Data & Marketing Analytics,
Service-Related Interactions
20% improvement in Cross-Sell and Up-Sell
Customer Retention by Increase in Touchtimes
Deep Understanding of Customer Needs
Trusted By Many Customers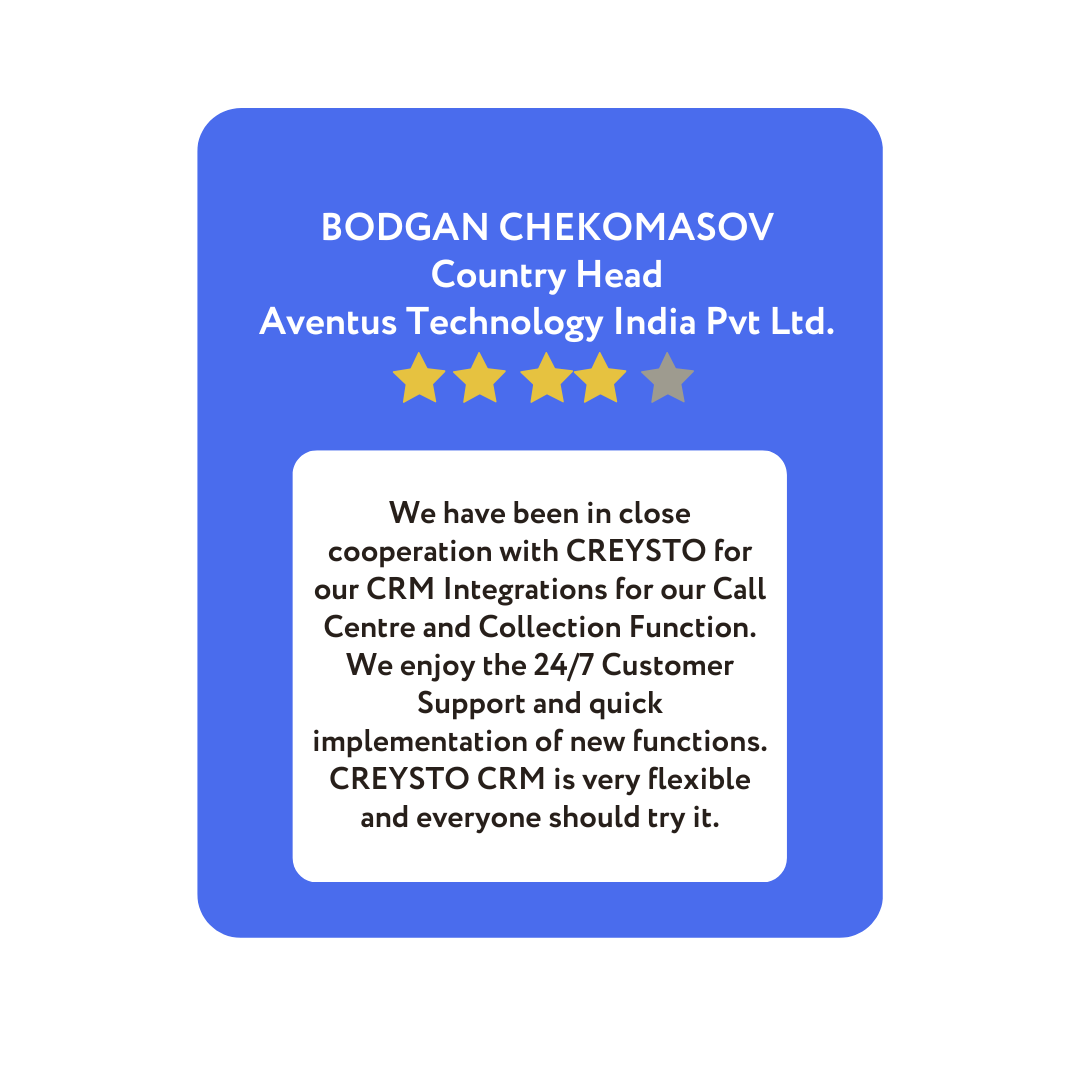 Want to grow your business?